New Medical Assisting Diploma Program Available in Lancaster
To meet the growing demand for healthcare workers in southcentral Pennsylvania, Central Penn College will launch a new, 12-month Medical Assisting Diploma program in Lancaster. All courses will be offered during daytime hours at the college's Lancaster Center.
"Over the past several years, we've heard from potential students, in the Lancaster area, who are interested in pursuing a career in Medical Assisting and who also prefer daytime classes," said Susan Lynch, director of the college's Lancaster Center. "This accelerated, career-focused program prepares students to enter the workforce as a medical assistant." Jobs in Medical Assisting are expected to grow 19% through 2029, according to the Bureau of Labor Statistics, as the number of physician offices and outpatient facilities are projected to increase in the coming decade.
The need in the Lancaster area may be even greater. According to the High Priority Occupations List published by the PA Department of Labor and Industry, Medical Assisting positions in Lancaster County are expected to grow 20.9% through 2026.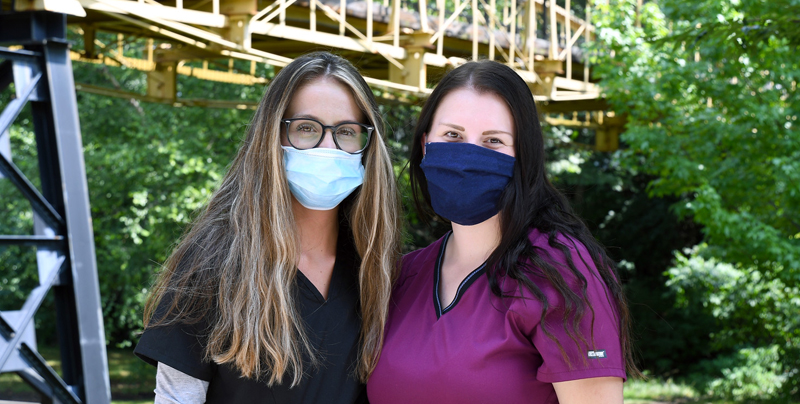 Medical assistants work in healthcare practices and perform a variety of clinical and administrative duties, including:
Checking and recording vital signs
Taking a complete medical history of the patient
Administering medications
Assisting the provider with minor office procedures
Drawing blood
Scheduling referral appointments for patients
"Medical assistants play a vital role in delivering compassionate care to patients," said Nikki Marhefka, program director of Medical Assisting at the college. "They are one of the unsung heroes of the healthcare profession. They put the CARE into healthcare!"
Central Penn College offers a variety of degree and certificate programs in healthcare, including:
Bachelor degrees in Health Science and Healthcare Management.
Associate degrees in Medical Assisting, Occupational Therapy Assistant and Physical Therapist Assistant.
Certificates in Medical Billing & Coding and Phlebotomy Technician.
Non-credit course in Telehealth.
"Central Penn College has a long history of providing students a career-focused education in the rewarding and growing field of healthcare," said Dr. Krista Wolfe, vice president of Academic Affairs at the college. "The number of physician offices and outpatient facilities in southcentral Pennsylvania are expected to increase in the coming decade, and our Medical Assisting Diploma students will be ready to meet this need."
The 12-month Medical Assisting Diploma program requires nine months of coursework and a three-month internship. To learn more about the Medical Assisting Diploma program, go to: www.centralpenn.edu/madp.