New Surgical Technician Diploma program launched to meet high-demand
Central Penn College's Surgical Technician Diploma Program provides students with the technical knowledge and skills required for employment as a member of an operating room team in a hospital or surgical center.
"Surgical technicians are highly skilled and highly sought-after healthcare paraprofessionals," said Anne Bizup, Dean, School of Health Sciences at Central Penn College. "And this new, short-term program prepares students to enter this essential healthcare field."
Jobs in the surgical technician field are projected to grow 9 percent from 2020 to 2030, according to the Bureau of Labor Statistics.
"Surgical technicians are key team members in the operating room," said Bizup, who has taught at the college since 2012. "They perform a variety of activities that assist doctors during surgery, including sterilizing and setting up equipment, positioning patients for procedures, handing instruments to doctors during surgery, and preparing operating rooms for patients."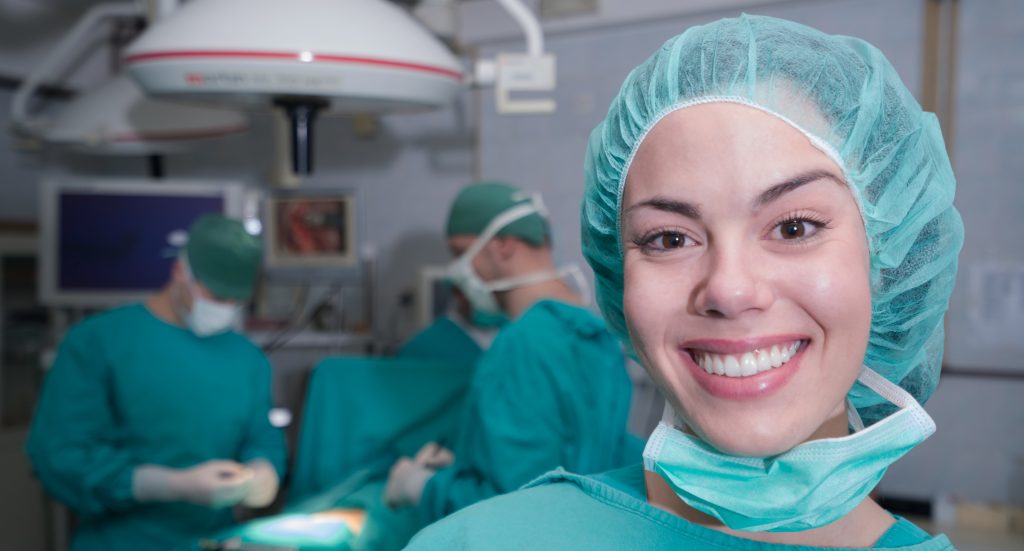 Surgical Technician Diploma Details
Students will take 42 credits over the course of 18 months. Surgical Technician classes are offered in a hybrid format, with in-person courses held at the college's Summerdale campus.
To qualify for the program, students must be a high school graduate with a GPA of at least a 2.5, or a GED recipient with a score of 500 (score of 50 prior to 2002). They also must have successfully completed two sciences (C or higher) and one algebra course (C or higher) in high school or college. For the full list of requirements, visit www.centralpenn.edu/surgtech.
"The healthcare profession is always in need of dedicated individuals who have a passion for patient care," said Bizup. "If you're looking for a career where you can make a difference, becoming a Surgical Technician is a great choice."
The Surgical Technician Diploma program is currently enrolling students for 2022. To apply or learn more, go to: www.CentralPenn.edu/Surgtech.