October Student Athletes of the Month at Central Penn College
Central Penn College has announced the Student Athletes of the Month for October 2019. Soccer players Soufiane Issofou and Aleena Griffith have been selected by their respective teams.
Soufiane Issofou
The Central Penn Knights could say they are lucky to have Soufiane Issofou on their team. The freshman forward has amassed 10 goals and 3 assists in just four games.
Originally from Niamey, Niger, Issofou graduated from Central Dauphin East High School. In his free time, he enjoys helping his parents, playing soccer and listening to music.
Aleena Griffith
Defender Aleena Griffith has been named the September Student Athlete of the Month by Central Penn women's Soccer Coach Ubaldo Murillo.
The sophomore from Westminster, Md., has been instrumental in holding CPC's opponents to only one goal in the last two contests.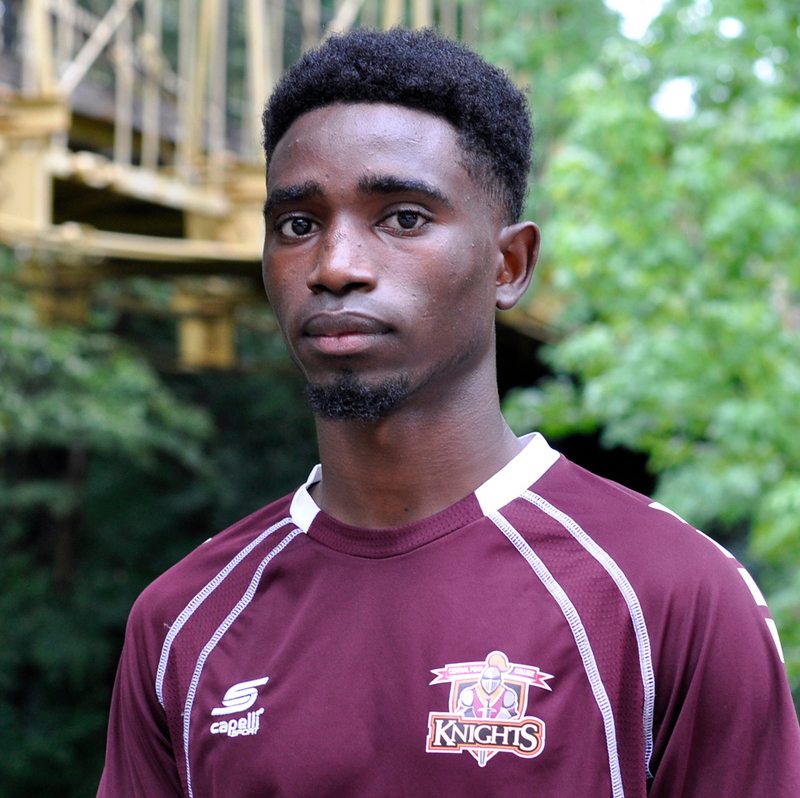 When asked what kind of music he likes to listen to, Issofou said "the lit stuff." By referring to "lit," Issofou listens to hip hop and rap.
"In Africa, all we do is play soccer," he said, "From the time we wake up, until we go to bed, all we would do is play soccer."
Issofou is a leader on the field for his teammates, helping them gain confidence in our attack. After practice, you can find him working with fellow Knights to help improve their game as well.
He's considering majoring in criminal justice or business administration.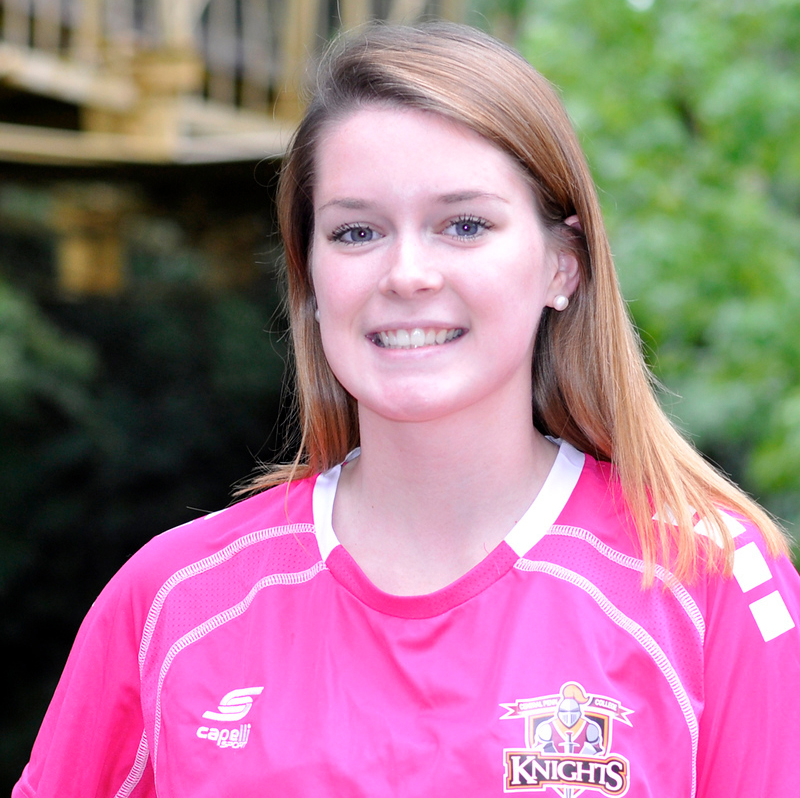 "Aleena is considered our last line of defense," says Murillo. "Our 4–4–2 formation with a diamond back allows Aleena to pick up any loose balls in the danger zone and pick up any players who break through."
Communication is one of the keys to Griffith's success. "I always have my eyes on who my backs are defending, and who is defending the opponents coming up the middle," she says. "This way, if an opponent is unmarked, I'll point them out. Also, if another defender gets beat, I'll have to figure out a way to take out the opponent."
Murillo calls Griffith "one of the best slide-tacklers in our association." He notes that the referees from all three games have complimented her defensive skills. "This is because her timing for slide-tackles is almost perfect and she never gives up."
Winning Attitude
That fierce determination is a hallmark of Griffith's play. "I'm not the biggest or strongest girl on the field," she says, "But I really do give it my all when I play."
She loves playing soccer at the collegiate level. "CPC soccer is one of the best teams I've played for," says the criminal justice administration major. "We all grow as a team, and it feels like one big family. We're there for each other and we know how to pick each other back up if we're down during a game."
Coach Murillo sums up Griffith's impact on her fellow Lady Knights: "I believe I can speak for the entire team and say that we are very happy to have her on our side."