Pursuing your master's degree as a working mother
Morgan Wylie is investing in herself, her family and her future. She's a working mother who attends evening classes at Central Penn College, as she pursues her master's degree. Morgan is currently enrolled in Central Penn's master of professional studies (MPS) in organizational leadership program.
Working full-time as a sales representative for Humana in Harrisburg, she decided to go back to school after recently becoming a mother. "I started this graduate program in hopes of furthering my education and receiving a degree that could increase my earning potential in order to provide my son with the best future possible," says Wylie, who previously earned a bachelor's in sociology from IUP.
She began her Central Penn journey in fall 2018 and is on target to receive her degree in May 2020.
We recently caught up with Wylie, a Central Dauphin High School graduate, via email and learned about her Central Penn experience so far…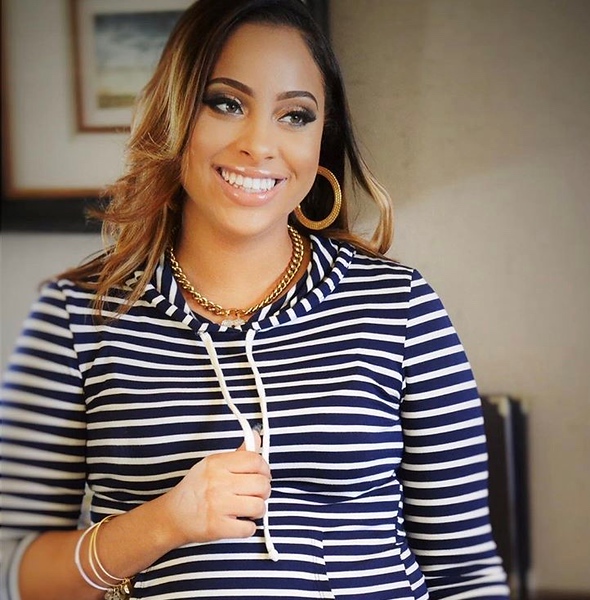 What made you choose Central Penn?
I chose Central Penn because it was close to my house and because the college allows you to take classes online and on-campus. With working full-time and being a mother full-time, I needed a program with flexibility.
How has your experience been so far?
I absolutely love Central Penn. I look forward to attending class every week… it truly is the highlight of my week. I have learned so much about myself and how to effectively engage and interact with others. Every time I attend class, I learn important new things that I can apply to my everyday life.
My favorite professor has been Dr. Hector Ortiz. I remember the very first class I had with him and he told me that this program would change my life. At first, I didn't believe him, but, by the end of the course, he indeed was right. I had changed for the better.
How has the program helped improve your leadership skills (and your understanding of leadership)?
This program has taught me a lot about leadership. I have learned how to not only talk the talk, but walk the talk as well. No leader is born with everything necessary to succeed. It takes time and effort to improve leadership skills, and it begins with a thorough examination of your strengths and weaknesses.
This program has allowed me to obtain knowledge of my innate gifts and abilities. I also now have a better understanding of my weaknesses, which I am working on daily to improve. I have learned how to communicate effectively, transmit clear and transparent messages and tailor my message according to my audience.
What would you say to someone who was considering pursuing an MPS degree?
I would tell them to GO FOR IT! The MPS program is life-changing and unique. The knowledge you obtain from this degree improves the quality of your life and inspires you to influence others as well.
Interested in learning more about Central Penn's master's program?