Student Award Winners Announced at Central Penn College's Commencement
During Central Penn College's 139th Commencement on Saturday, June 21, the following students––along with one faculty member––were recognized for outstanding achievement.
Academics
Valedictorian – Sarah Long, B.S., Business Administration, summa cum laude
Salutatorian – Cierra DeWalt, B.S., Business Administration & Accounting, summa cum laude
Student Awards
Leadership
Rafael Mateo-Mota, B.S., Corporate Communications
"I have had the opportunity to work directly with Rafael over the last several years and must say that I believe he exemplifies everything that a Central Penn College student should be. A few years ago, I was speaking with Rafael about his classes and he shared with me that he was considering dropping out of school because family, work, school and other aspects of his life were becoming overwhelming to him.
"After some long discussions, I encouraged him to remain at school and have mentored him over the past two years. The transformation that he has made since that day is one I'll never forget. He has moved into a leadership position with his employer, has made the Dean's List three times over the past few terms, and has become a leader in the classroom, be it the online space."
Service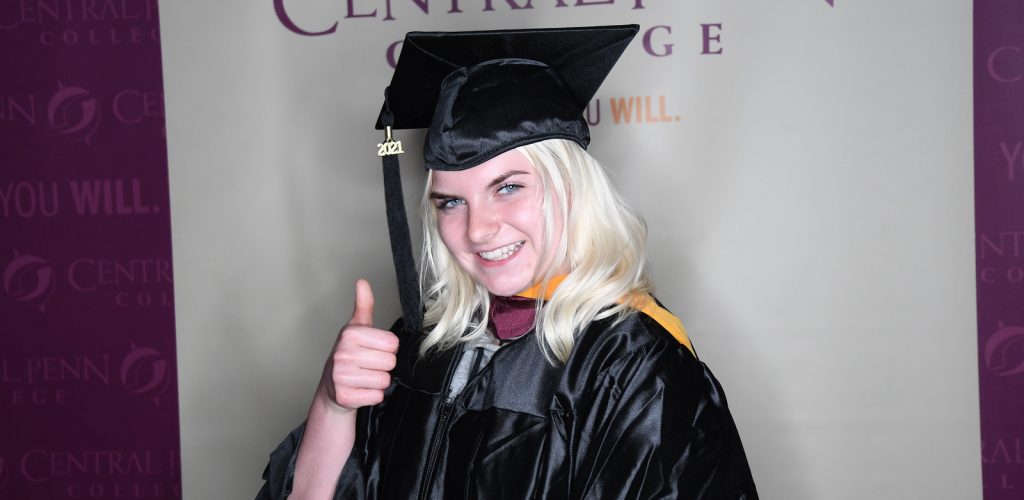 Amanda Shaw, B.S., Legal Studies
"During her time at CPC, Amanda has served her campus community as a student RA and now as a senior RA. In this role, Amanda needed to be ready to respond to a wide range of incidents on campus. Whether it's a fight between roommates, a policy violation, or a situation involving the health and wellness of a resident, she was there to provide support and guidance. She also was there to provide information, build relationships and run events and programs. Thanks to her commitment and service to our campus community, she has helped to create a welcoming and supportive 'home' for our residential students."
Athlete & Activities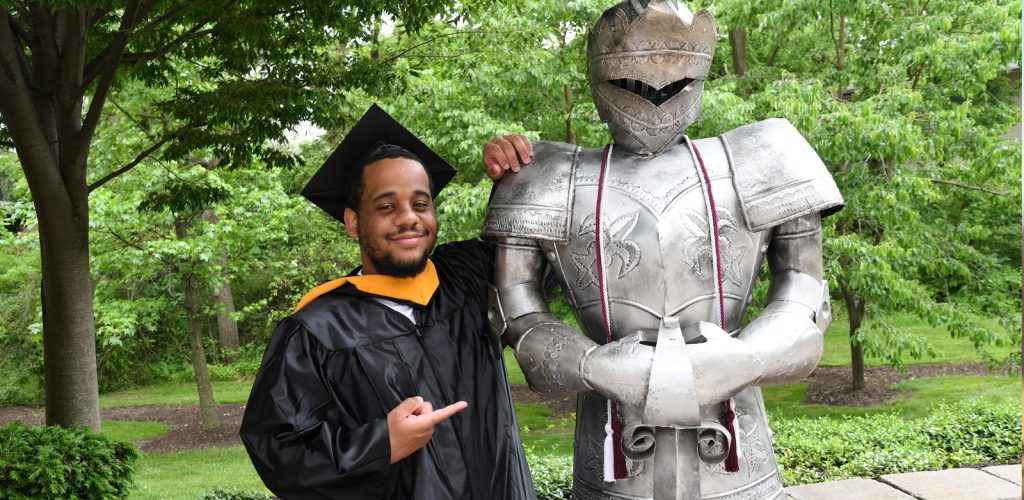 Nasheed Green, B.S., Business Administration
"As one of my student workers these last few years, Nasheed has been involved in everything! He flipped pancakes in the ATEC lobby, manned info tables, helped set up and tear down endless events, and so much more. He also was a member of our Activities Advisory Board (AAB). With AAB, he planned a number of large campus events and attended the APCA conference. Nasheed is a great example of what 'living the Knight Life' is all about… Actively involved, a solid GPA and truly a valued part of our CPC family!"
Military / Veteran Service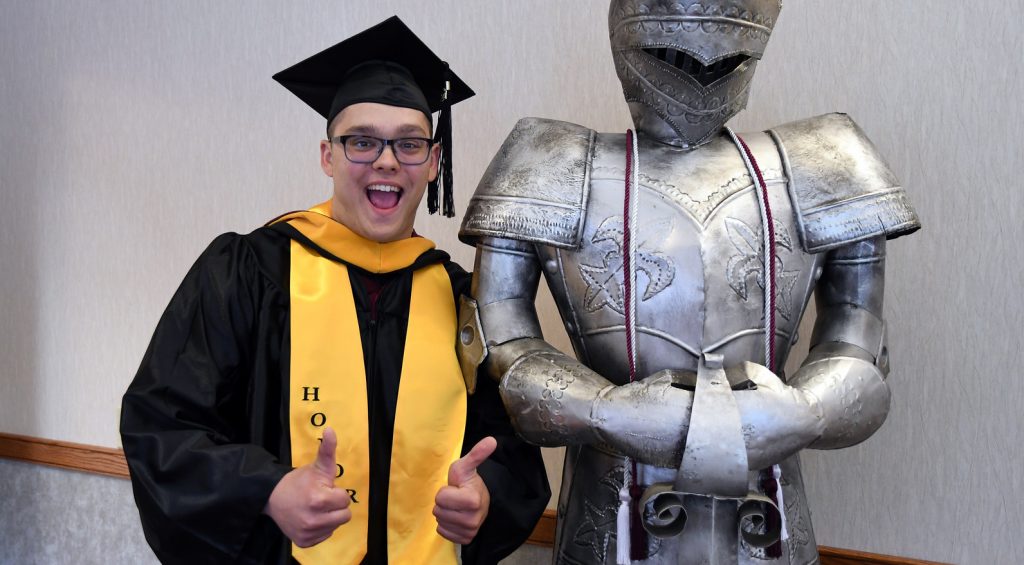 Parker Rose, B.S., Accounting, magna cum laude
"Not only did he serve our country, but he did so while balancing a full line up of coursework and extracurriculars. He was involved in multiple clubs, including Central Penn Players, The Knight Way and Colleges Against Cancer. He was nominated by his peers to be a member of our Homecoming Court. He also committed significant time to participate in the Real Men Wear Pink Campaign raising thousands of dollars for the American Cancer Society while he was at Central Penn. He participated in Walk A Mile In Her Shoes, a campaign to bring awareness to the prevalence of sexual assault. Parker is truly an all-star student and member of our college family, and deserving of this recognition!"
Legacy Award for Perseverance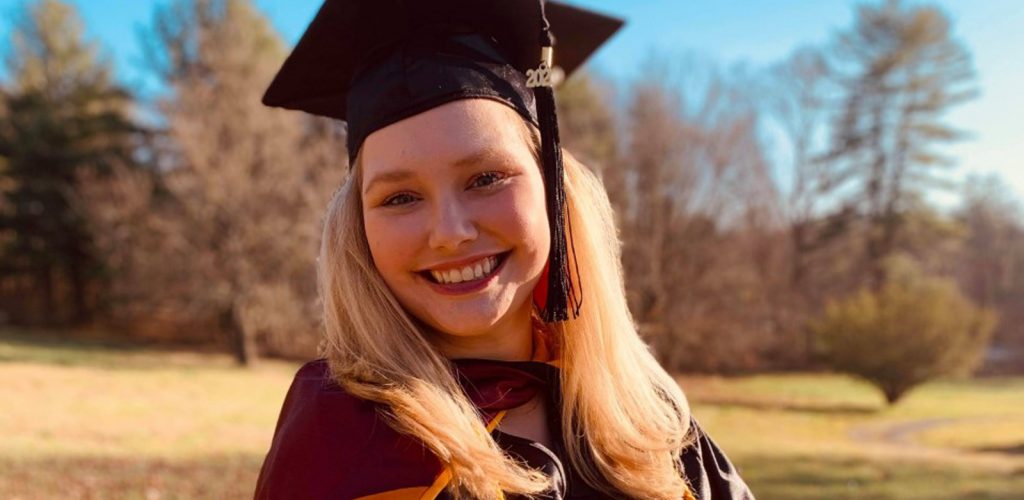 Jodi Brown, B.S., Legal Studies
"When I think of a student who exemplifies what is possible through hard work, determination and perseverance, Jodi is the first student who comes to mind. Jodi has persevered through difficulties and setbacks along her educational journey, and has worked hard to use the resources and supports available to her to achieve her goal. Even when things felt overwhelming, Jodi showed determination to make a plan, hold herself accountable and do what she needed to do to be successful. She maintained a strong GPA while balancing work and motherhood. Jodi embodies the power of perseverance!"
Other Awards
The Todd A. Milano Faculty Excellence Award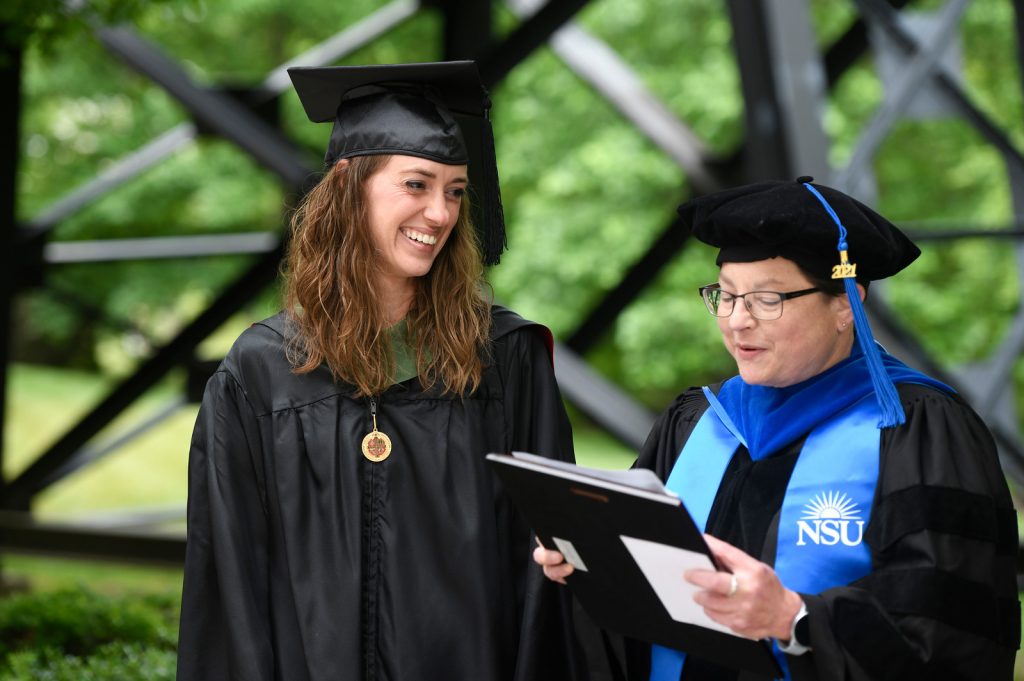 Taylor Lentz, PTA Instructor
"This professor goes above and beyond to make herself available to her students in support of their academic success. She even responds to needs over the weekend when I would consider that her personal time. For me in particular, she has on multiple occasions met with me one-on-one in her office or via Zoom to address questions I have regarding class materials I am struggling with. Most recently, she met with me during her office hours when I was feeling very overwhelmed by the demands of our curriculum. She was reassuring and made it a point to communicate she is always available to help us with her class material, material we may be struggling with in other classes, or just to listen when we feel overwhelmed. She has a gift to connect with people that not everyone has."