The career journey of Central Penn master's grad Janeen Latin
The determination to keep going forward—in spite of setbacks—has been a hallmark of Janeen Latin's career. A 2017 graduate of Central Penn College's master of professional studies program, she became president/CEO of United Cerebral Palsy (UCP) Central PA a little over a year ago in December 2019.
Our greatest weakness lies in giving up. The most certain way to succeed is always to try just one more time.

– Thomas A. Edison
That promotion marks a 25-year journey that began with a part-time, unpaid volunteer position at UCP Central PA in 1994. Over the next two-plus decades, Latin steadily and gradually rose through the ranks, one position at a time, until she found herself at the top of the organization.
Taking the next step
After volunteering for several years at UCP Cerebral Palsy, she applied for an entry-level paid position and was NOT chosen. She remained undeterred. She kept volunteering and when, in a few months, the same position opened up again, she reapplied. This time, she got it.
She knows that challenges––and especially what you do to overcome them—are part of the process of getting better at what you do. A favorite quote of hers is from pastor and author Charles Swindoll: Life is 10% what happens to you and 90% how you respond.
"It seems like a cliché, but it is something I have found to be true in every situation," she says. "It's imperative that you stay away from the 'woe-is-me' mentality and focus rather on planning your next move."
For Latin, education was a key part of her plan. Over 17 years, she earned three degrees while working full-time and being a mother to several children with disabilities. During that time, she continued to progress in her career, earning several promotions and taking on more responsibility.
She wasn't content with resting on her laurels. Once she achieved an objective, there was always another goal to reach for… another career position to prepare for… another future accomplishment calling to her.
Last year, Latin was recognized by the Central Penn Business Journal as a Woman of Influence.
We had the pleasure of talking with Latin via email about her career journey and her Central Penn experience…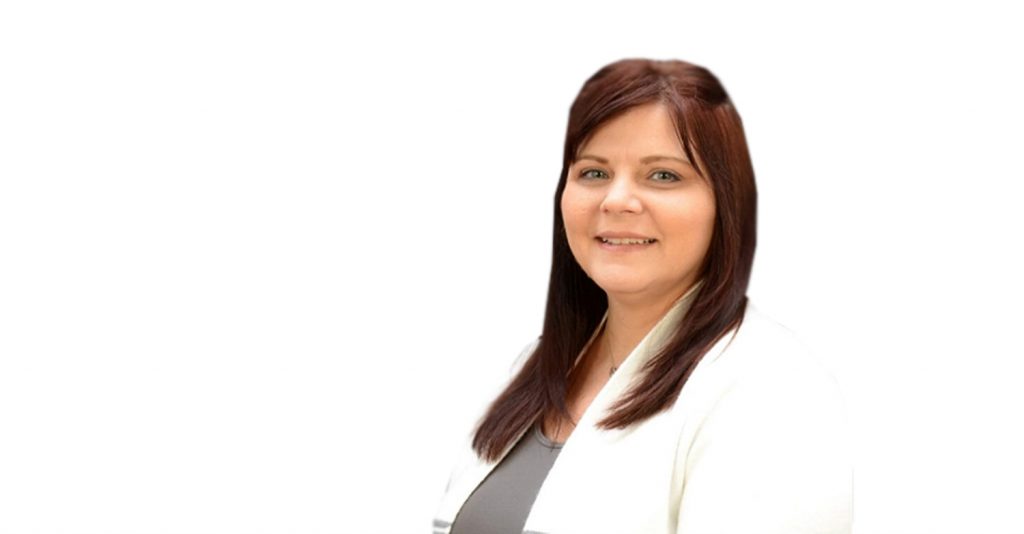 What advice do have for people who had a career setback (didn't get the job they wanted/laid off or furloughed / etc.)?
If you didn't get the job you wanted, you can get stuck in a rut—or you can figure out why and identify steps to take that will increase your chances next time around. Make an action plan.
You persevered and persisted throughout your career. Any advice for finding that inner motivation?
Define your ideal job, your true passion. What makes you excited to get up each day? Find that match. Identify a mentor, someone who gives you that added push to try new things, take risks.
What can you share about work-life balance for working parents, especially those with children with disabilities?
For the better part of my time raising kids, I was working full-time while going to school. While it was not always easy, I made sure I remained involved in their education by volunteering at the school, and never missed the activities that were important to them. Having children with disabilities added another complexity because even as they became teenagers and young adults they could not be left alone at home, so my husband has always worked in careers that are more flexible so he can be available or he has worked third shift.
Can you talk about the transformative power of education?
I believe wholeheartedly in the power of continuous learning. Learning through formal education in post-secondary education, professional development courses, or informal learning are all so important. The moment someone feels they know everything they need to know they have plateaued. Education provides new perspectives and information that is invaluable when confronted with new and different experiences daily.
How did the Master's in Organizational Leadership at Central Penn help you?
The MPS in Organizational Leadership helped me refine my leadership skills and provided me with more in-depth formal training in the area of finance.
Anything else you would to add?
Here are four things that have helped me throughout my career:
Find a mentor who believes in you, so that you have support when you feel like giving up.
You write the chapters of your story, so seize every opportunity.
Your journey doesn't always go as planned, but that is not necessarily a bad thing.
If at first you don't succeed, try and try again!