The Hand That Holds The Quill premieres at the Capital Blue Cross Theatre
The Hand That Holds The Quill––an original production penned by Mechanicsburg playwright Cindy Rock Dlugolecki––premieres next month at the Capital Blue Cross Theatre on the Summerdale campus of Central Penn College.
Through the use of drama, music, comedy and history, the play explores the question, "Where am I in the Constitution?" Inspired in part by the life of Jacob Shallus, a clerk for the Pennsylvania Assembly who made the first official copy of the U.S. Constitution, Quill examines the promise of freedom and what that means for different groups, including white men, white women and African-Americans.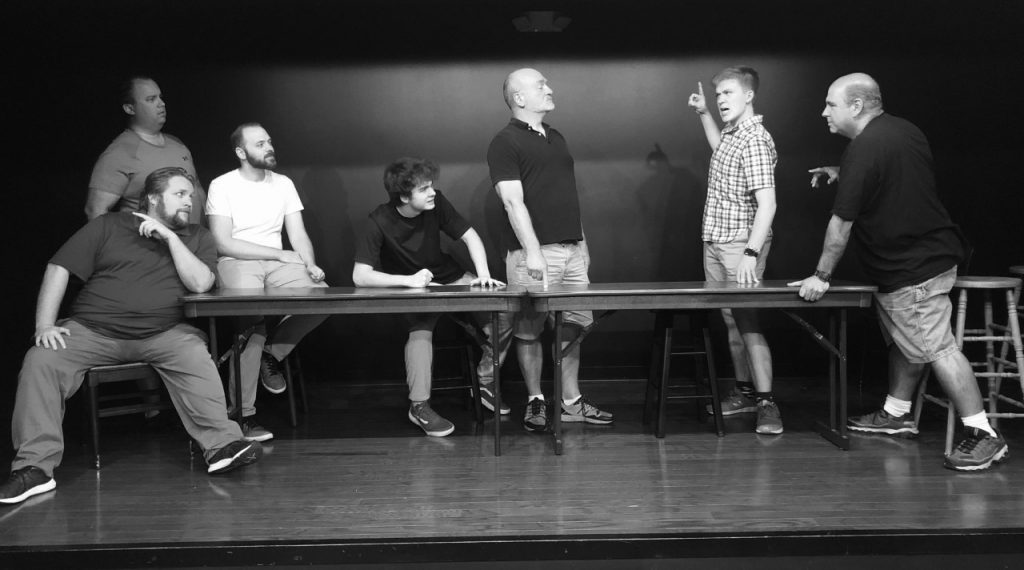 The Founding of a New Country – Different Perspectives
The play takes place in Philadelphia during the time of the Constitutional Convention. Instead of placing the founding fathers at the center of action, Dlugolecki decided on a different approach:
There have been many unheard voices––silenced voices––in our country's history. The play recognizes people whose voices have been left out––women, the Black community, immigrants. The framers are still a very important part of the play, but they are not center stage. Rather, the play gives voice to others who were in the shadows.
Partnering with Dlugolecki is an all-female, all-local production team featuring director Chris Krahulec, producer Janet Bixler, stage manager Carol McDonough and music director Ellen Carnahan, with an eclectic range of compositions by the playwright's longtime musical partner Chris Purcell. Theatregoers will have three opportunities to see the play at the Summerdale venue:
Thursday, Sept. 16 @ 7:30 p.m.
Friday, Sept. 17 @ 7:30 p.m. – Constitution Day!
· Sunday, Sept. 19 @ 2:30 p.m. – includes the performance and ample homemade treats and teas from Manchester Teas & Tart Tickets can be purchased here. An invitation-only event also is planned in Philadelphia on Saturday, Sept. 18; anyone interested in attending that performance can send an email to cindy.dlugolecki@gmail.com.