The journey of a West Shore Connect student at Central Penn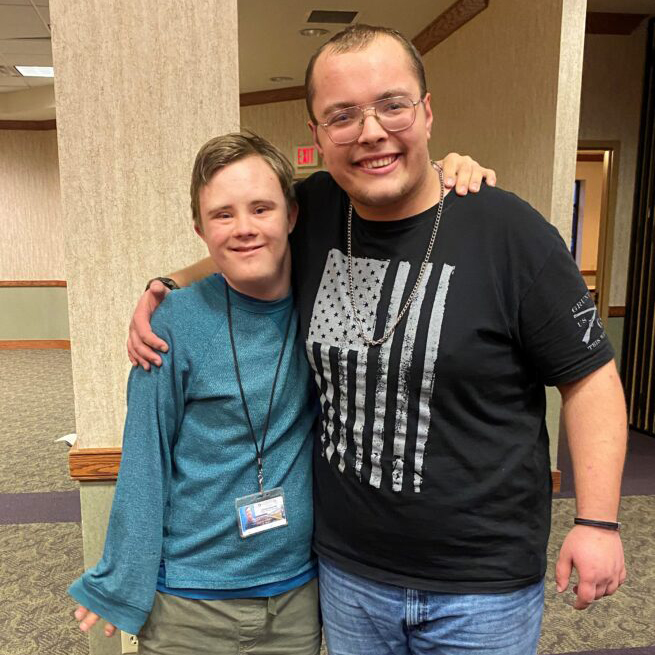 West Shore Connect is a program for students who had high school learning-support or life-skills classes and are attending college.
Adi Mujkanovic, 20, is one of those students. He is enrolled in his second year at Central Penn.
A typical day for Mujkanovic consists of schoolwork, his job, campus-club work and his fitness program. He said his favorite part of his job picking up trash on campus is "enjoying nature and being with my buddy, Michael."
He added: "We have new students this year, but they all have a lot to learn."
Mujkanovic has accepted the role of showing students how to take on college life, even while admitting that he still has a lot to learn. Even so, he feels as though he is the most successful he has ever been.
He said more peers in the Central Penn super suite where West Shore Connect students gather and do homework before heading home adds to "one big family who stick together."
Mujkanovic has learned over the last two years that college is not easy, but the tools students receive will allow you to be successful here.
While not always having it easy, he does recognize Central Penn as "very welcoming" and "a good college to be at."
Mujkanovic enrolls in some difficult classes but realizes he must pay extra attention to his class selection and to his schoolwork.
Students and employees Mujkanovic has met at Central Penn have been "awesome" to him. He said the students and professors are his favorite part of Central Penn. They welcomed new students with open arms and many opportunities.
This year, the program added more mentors than last year.
He added that with mentors, students can do more activities on campus and go to more places.
For example, West Shore Connect students attended a Central Penn Knights soccer game and enrolled in college clubs.
Mujkanovic said he is excited to share that he is now a student reporter with The Knightly News Media Club and is a big part of the public service announcement video being shown to potential new students (see it at the West Shore Connect link – "here" – at the end of the sidebar article, "Mentorship turning into friendships," below this story).
Besides being a student reporter, Mujkanovic recently spoke on The Knightly News Podcast about his year on campus.
Of the last year, Mujkanovic said, "It was pretty good, and I have learned a lot."
---
Breski is president-elect of The Knightly News Media Club @ Central Penn College.
Comment or story idea? Contact KnightlyEditors@CentralPenn.Edu.
Edited by media-club co-adviser and blog editor Professor Michael Lear-Olimpi.