Top 10 Reasons to Invest in Telehealth Education
Central Penn College will offer an accelerated telehealth certificate that will begin on July 6 and can be easily completed in five weeks. This non-credit, non-degree course is offered completely online and is affordable ($995, all-inclusive).
The course will be taught by Dr. Krista Wolfe, Dean of the School of Health Sciences; Dr. Kimberly Tanish, Program Director of the Occupational Therapy Assistant program; and other faculty members in the college's health sciences department.
Learn more about Central Penn College's certificate and sign up here.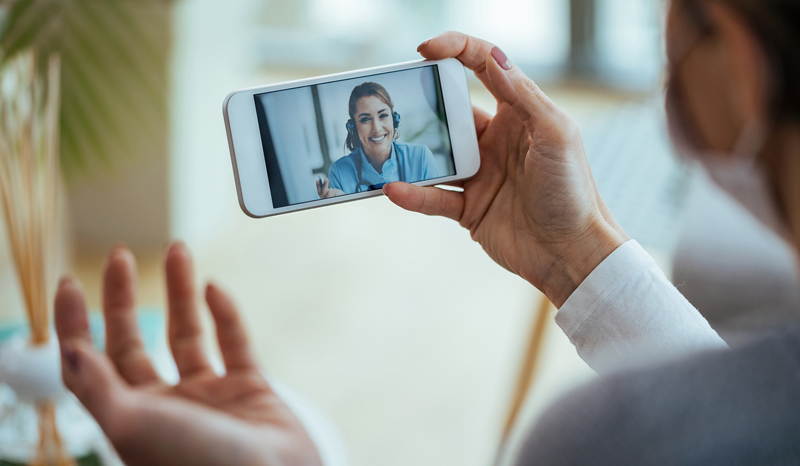 1. Convenient Care
Telehealth provides employees and their families with increased access to safe and effective healthcare conveniently by phone or online. They can avoid leaving home or work to receive the care they need.
2. Improved Care
Calling a doctor from home gives telehealth patients access to important documents and medications that they might forget to bring to the physician's office. Your telemedicine provider can give you a clear understanding of your insurance coverage, should you need to visit a provider in-person. It's also easier to take notes or include a family member on the call to help retain important information.
3. Better Access to Care
Doctors can reach patients in remote, rural and underserved areas where there might not be an available doctor or hospital. During emergencies, a telemedicine doctor can instruct remote patients on what to do to protect their health until they can get to a physical medical office.
4. Specialist Availability
In rural and urban areas, certain specialists may not be easily accessible for in-office visits. Telemedicine enables patients to connect with specialists who may be hundreds of miles away.
5. Faster Access to Care
After speaking with a physician over the phone, the clinician can write you a prescription and schedule delivery to your pharmacy, allowing you to get the medicine you need faster than in-office visits. Some telemedicine services even offer prescription delivery straight to your home.
6. Less Unnecessary ER Visits
ER visits are necessary for medical emergencies but not for patients seeking care for the flu or minor illnesses. Telemedicine is a cost-efficient alternative for patients seeking immediate care from the ER or walk-in clinics.
7. Cost Savings
Telemedicine services direct patients to the most cost-efficient care options available and reduce ER visits, which helps employers save money. Employees also save money by reducing travel to and from hospitals and time away from work. Some telemedicine services have a zero copay, which encourages employees to call since it costs them nothing for the call.
8. The Ability to Track and Improve Usage
Employers can see the value of telehealth by viewing employee utilization reports and generating reports that show them the savings associated with diverting callers from the ER, urgent care and physicians' offices. Programs like HealthJoy give employers the ability to track and improve telemedicine engagement.
9. Competitive Benefits
A robust benefits package can help employers recruit and retain top talent. By adding telemedicine services to their benefits package, employers gain a competitive advantage in the job pool.
10. Increased Productivity and Reduced Absenteeism
For many employers and employees, medical care can cost a great deal in time, resources, and money. Telemedicine is a convenient, cost-efficient service that can help reduce the barriers of time and distance to a hospital or doctor's office.
Learn more about Central Penn College's certificate and sign up here.