Top 4 Reasons Adult Students Love Central Penn College
For more than 100 years, working adults have been choosing Central Penn College as the place to further their education.
Why do so many adults continue to make Central Penn their #1 choice for higher education? We asked them and here's what they said…
Reason #1 – Small Class Size
You're always a person––never a number––at Central Penn. You get to know your professors and they get to know you. You receive personal, individual attention. We're a small college, not a higher ed factory.
Elizabeth Porth – "I loved the small class sizes and being in super suites instead of dorms when I was there."
Mallory Dorman – "I graduated in 2014 and I loved every minute at Central Penn! I loved the professors and the class size and the students and the subjects we were learning about. I loved going to Central Penn! Go Knights!"
Brittany Baughman – "Small class sizes and hands-on teaching methods!"
Kenzie Stahl – "Central Penn is a great college to be at! Small class sizes are perfect."
Parker Rose – "What I enjoy about Central Penn is how smaller classes allow you to interact more with the professors and the activities offered on campus for us students to do!"
Tyler Bostdorf – "I love the small campus and all the help they provide to succeed."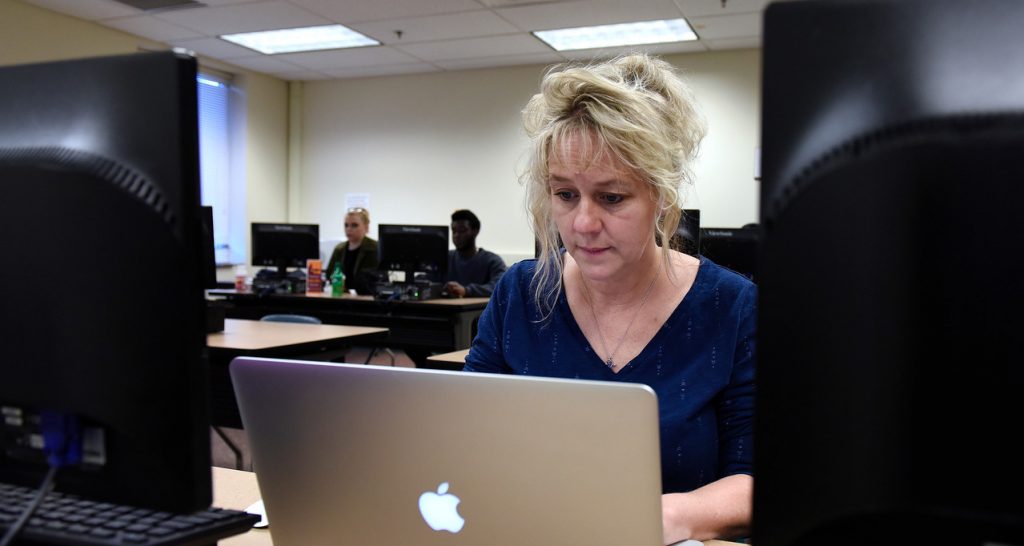 Reason #2 – Caring Faculty & Staff
Our professors know who you are and they will help you succeed. They're experts in their field, and the majority of them still work in their profession. They impart "real-world" knowledge that you won't get in any textbook.
Cassandra Goss – "I love the fact that the faculty and staff have several years of experience in their respective fields and are able to relay the information to their students."
Megan Lessman – "My favorite things about Central Penn is the passion the professors have for their students' education, Their flexibility to help outside of the classroom, and the experience they hold in their fields to help us prepare for our future careers as well!"
Christine Hoon – "I love Central Penn because you can still have your job and life and go to school all at the same time without stressing out because everyone there is always willing to help you with anything."
Jennifer Pierce – "I love the fact that even as an adult in my 40's the staff supports me and the professors are always pushing you and giving you positive feedback and support. I am always telling everyone how amazing Central Penn and for a person who had to drop out of school at 18 and… then to go back to school to get my degree after 3 kids, the support at Central Penn is amazing."
Bunny Everett – "I love Central Penn College because they actually care about their students and here you are not just a number. So many other colleges I have felt lost in the crowd but not here. This school has helped me find my passion and stuck with me the whole way."
Catherine Davis – "Whenever I needed assistance with anything, someone was always willing and ready to help. It is a great environment in a usually quiet campus. Very productive for career-oriented goals."
Reason #3 – Accelerated Terms
Our schedule is built for working professionals who want to finish their programs in the quickest manner possible. Our 11-week terms are offered 4 times a year, which makes it easy to learn year-round and earn your degree sooner than a traditional, two-semester approach.
Lauren Johnson – "I loved the fact that I was able to receive my bachelor's degree so much faster than if I had attended a college with traditional semesters. Also the class sizes, the professors, the campus, I could go on and on! "
Hannah Grace – "I loved the class sizes and the terms rather than semesters! I was able to get my degree in no time!"
Reason #4 – Work / Life Balance
Central Penn offers courses in a variety of formats, including in-person, online and blended. These give students options and flexibility based on their own schedules. We also have two locations––Summerdale and Lancaster––for additional convenience. Summerdale is just five minutes from downtown Harrisburg.
Brittany Gruver – "I love Central Penn because they offer flexible online classes for students like me who also work full-time. I have full access to campus when needed and my professors are always available to help!"
Jimmy Schrantz – "I love that it's a small campus that gives access to professors whenever you need them for assistance."
Holly Lynn – "My favorite thing is my online classes, since I'm a full-time working, single mom!"
Brittany Terry – "Central Penn allowed me to continue my education while maintaining a fairly normal work schedule and made some great new friends along the way!"
Ariel Livelsberger – "I love that I can further my education while still working full-time and now raising my little cousin that I just adopted. Also, I love being able to find ways to be involved with the school even as an online student."