UPMC named Central Penn College's Business Partner of the Year
UPMC was named the 2021 Business Partner of the Year by Central Penn College at a ceremony this morning at the college's Conference Center. The award recognizes a local company or organization for its commitment to partnering with the college and its Center for Career Services and Development.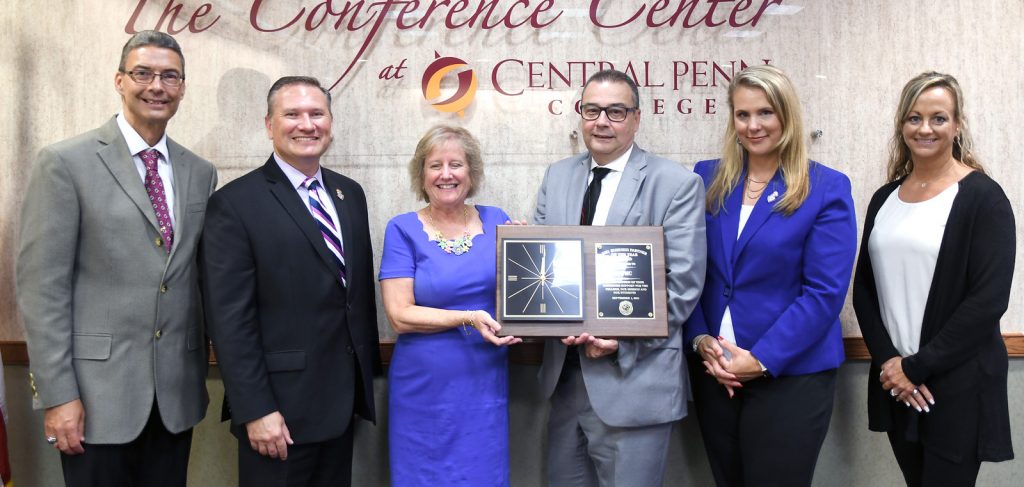 "UPMC has been a strong and vital partner for Central Penn College throughout the past 12 months," said Steve Hassinger, Dean of Career Services and Development at the college. "More importantly, our partnership with UPMC has been an ongoing, mutually beneficial relationship for more than a decade, especially regarding internship and employment opportunities provided to our students."
"UPMC contributes in the communities we serve in so many ways other than just the care and services at our facilities," said Lou Baverso, chief operating officer, UPMC, in Central Pa. "Through our long-standing relationship with the college, we are addressing the health care needs of the students, faculty and staff, as well as shaping the health care workforce of the future."
"We are ensuring that our communities and the region continue to thrive and be a place where people want to work and call home," continued Baverso. "We are grateful for this recognition and we look forward to future opportunities to collaborate and serve central Pa."
On-Campus Clinic
"Thanks to our partnership with UPMC, Central Penn is preparing to celebrate the one-year anniversary of the opening of our first-ever healthcare clinic on the Summerdale campus," said Hassinger, who has been at the college since 2002. In addition, UPMC hosted two COVID vaccination clinics at the Conference Center during the summer.
The theme of this year's event was "Rooted in Tradition, Committed to Innovation." At the ceremony, the college awarded the Interns of the Year to the following students:
School of Business & Professional Studies – Travis Kauffman, Business Administration
School of Health Sciences – Donna Wagner, Physical Therapist Assistant
Keynote Speaker
The event featured Duck Donuts Betsy Hamm as a keynote speaker. She spoke on the power of resiliency, innovation and flexibility in the face of adversity.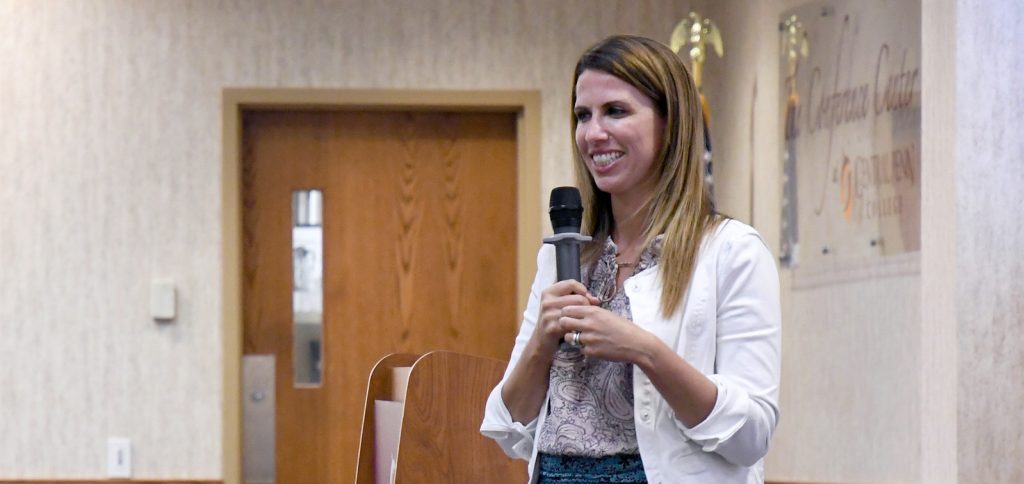 This is the 17th year for the Business Partner of the Year award. Previous winners of the award include:
2020 – Vista Autism Services
2019 – H&R Block
2018 – CPRS Physical Therapy
2017 – New York Life
2016 – Pennsylvania State Employees Credit Union (PSECU)
2015 – Spring Creek Rehabilitation Center
2014 – Hershey Entertainment & Resorts
2013 – Nationwide Insurance
2012 – Capital BlueCross
2011 – Metro Bank
2010 – Holy Spirit Health System
2009 – Highmark
2008 – AmeriChoice Federal Credit Union
2007 – Drayer Physical Therapy Institute
2006 – Giant Food Stores
2005 – SatoTravel