Warm Up the "Who-liday" Season with the Grinch at Central Penn College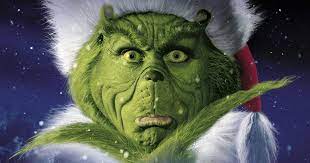 Fun, Food, Photos, and a Full-Length Movie
Friday, Dec. 2, 5:30 p.m.- 9 p.m.
Every Who down in Whoville is invited to Central Penn College for a Grinch-inspired evening of family-friendly food and fun.
The kids will enjoy seasonal snacks, holiday-themed crafts, and photographs with the Grinch, in the college's Conference Center, beginning at 5:30 p.m. on Friday, December 2.
At 7 p.m., the lovable green Dr. Seuss star will lead guests over the campus's iconic bridge to the college's Capital Blue Cross Theatre for a showing of the 2018 animated movie, The Grinch.
"This holiday celebration is sure to make your heart grow three sizes that day," said Central Penn College President Dr. Linda Fedrizzi-Williams. "Last year's event was so popular, we decided to invite the community back onto our campus so we can all celebrate the season with the gifts you cannot buy at a store." Tickets can be purchased here.