What Alumni Should Know, but Likely No One Ever Told Them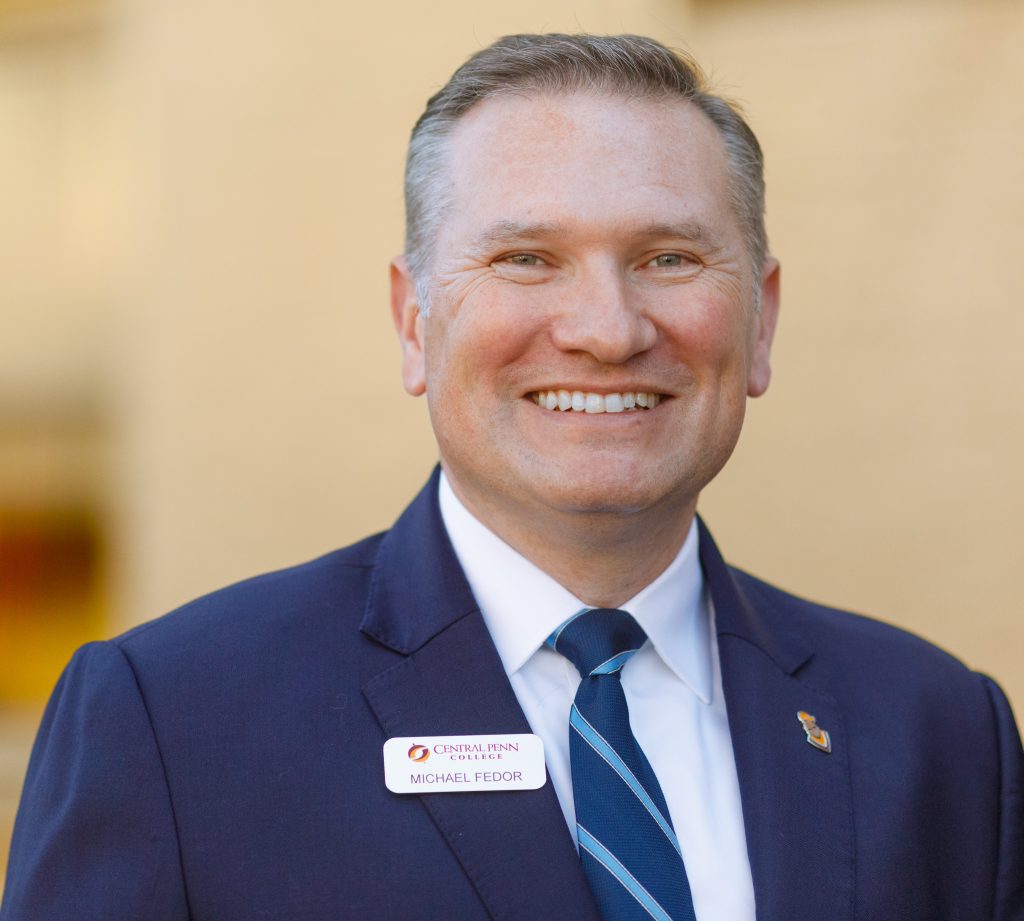 Central Penn College has been providing career-focused education in Central Pennsylvania since 1881. Because accurate records are hard to come by throughout our long history, it is difficult to measure exactly how many people over 141 years call themselves Central Penn alumni. Our best guesstimates would put the number well north of 25,000.
We do know that more than 13,000 Central Penn alumni now live around the world (90% of them within 100 miles) of campus.
I want to put up a billboard in every alum's hometown. It would read: "You are vital to our present and our future. Please take our call." – Love, Central Penn
This is likely one of three important pieces of information you were probably never told when you were a student here – that you would be vitally important to our future success well after your completed your last final exam, packed up your apartment, or said your final goodbyes to Summerdale.
It is often said (but not loudly enough) that alumni are the lifeblood of any college or university. As the Vice President of Advancement who oversees our alumni engagement, development, planning, and enrollment, I know this to be a fact. I'm just sorry that Central Penn did not repeat it often enough to you as a student. We are working to change that.
Alumni are so important for many reasons. First, your stories of success certainly inspire others to take the leap toward completing a degree, certificate, or diploma. We must have more alumni raise their hand and be willing to share their stories of challenge and accomplishment with prospective students. It is simply the most effective thing we do in recruiting new Knights.
Second, alumni who are successful at institutions around the world are the largest and most generous givers to their alma maters. They help to fund scholarships, new campus construction, and new programs and help to sustain the approach to education for generations to come. For so many years, this was not necessary at Central Penn College because of the previous structure of ownership.
But today more than ever, alumni gifts to the Central Penn College Education Foundation are vital to our present and future success. If every living alum gave just $10 a month – or $120 a year – we would have enough resources at our disposal on January 1 of each year to make investments in new technology, fund scholarships, and support amazing student experiences for the entire year. Please make a meaningful gift to support our mission today and join the hundreds of CPC alumni who are already givers to the CPC Education Foundation.
Finally, alumni demonstrate the power and the impact of our mission to open even more opportunities at Central Penn College. We are a uniquely situated private college in Central Pennsylvania, doing the important work to provide career-focused education to students young and not so young who have otherwise been overlooked, counted out, underestimated, or told that they were not good enough. We love seeing our students prove their critics wrong. It is absolutely the truth that stories alumni share of resiliency, perseverance, and determination serve as powerful motivators to our current student body at any given point to stay the course and stick to the hard work because it will yield dividends for the rest of their lives.
As 2022 draws to a close, I hope the alumni who take the time to read this article to its conclusion will hear my call to action. Volunteer for Central Penn College. Pay your success forward with a personally meaningful gift to the CPC Education Foundation. Share your story of success with our current students so that we may continue to add to the ranks of living alumni at a record-breaking pace.
Thank you for all you have done and will continue to do for Central Penn College. Have a blessed and happy holiday season and a prosperous New Year!