Why should you become a Phlebotomist?
Why should you consider becoming a Phlebotomist?
You're pondering a new career.
Looking for a quick entryway into the healthcare field with lots of room for growth.
Looking for job where you make a difference and feel good about what you do?
Would like to earn stacking credentials that allow you to quickly land a job while you work towards a higher-level healthcare degree.
It's in the burgeoning healthcare field. Jobs for phlebotomists and phlebotomy technicians are expected to grow 22% through 2030, according to the Bureau of Labor Statistics.
"But how many years of schooling will it take to become a Phlebotomist?" you may be asking yourself.
You might be surprised to learn it only takes 9 MONTHS (!!!), with Central Penn's 18-credit certificate program.
You take two courses a term and then Boom! in three terms, you're done!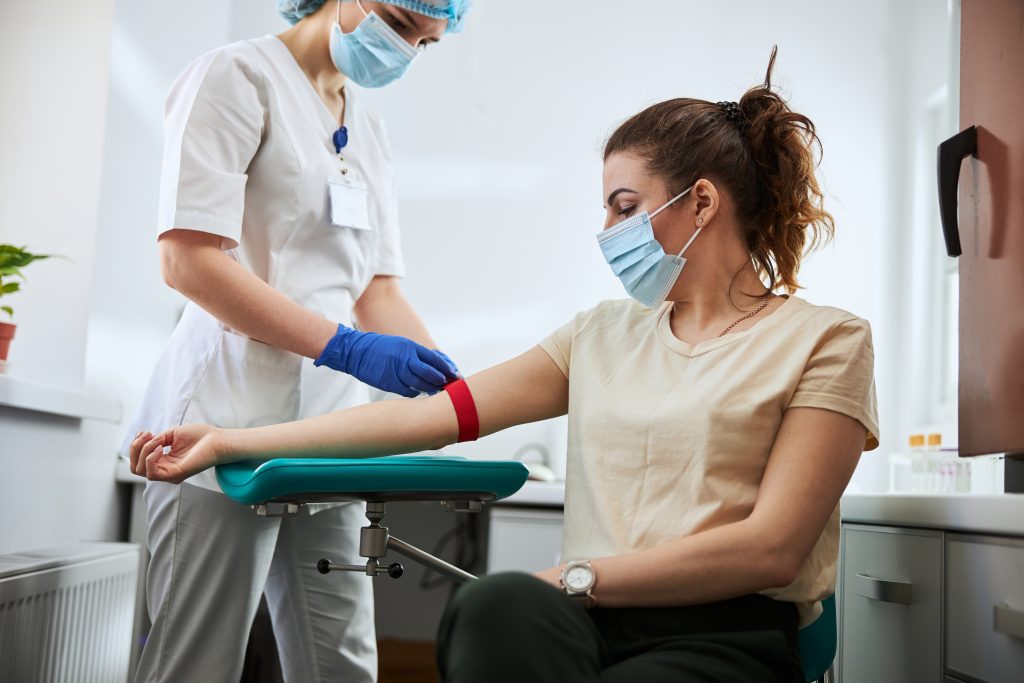 A Note on Our Accelerated Schedule
Central Penn College operates on a year-round schedule of quarterly, 11-week terms. We're the only college or university in the capital region that operates on such an accelerated schedule.
Why do we do it? Because we know that working adults are hungry for a career change and career growth, and Central Penn is here to make that happen through our accelerated schedule.
A Mix of Online & In-Person Classes
Did you know that more than half of the six courses in the Phlebotomy Technician Certificate program are online? Four of the classes are offered online, which offers flexibility and convenience to students who are working or who are taking care of children or older parents.
"Many of our students are working adults who are in the process of changing careers," said Nikki Marhekfa, Program Director of Medical Assisting at the college. "We recognize that this program is not the only thing that they have going on in their lives. By offering four courses in an online format, students are better able to meet the demands of the program." The two in-person classes involve learning how to perform the medical procedures required of a Phlebotomy Technician.
Essential Careers Start Here
Phlebotomists are in high demand and will continue to be for the rest of the decade. Can you say that about your current job?
If you're ready to make a change, our winter term starts Monday, Jan. 3. Apply today!