Becoming a Physical Therapist Assistant was the career change Lindsey Didion needed
Becoming a physical therapist assistant (PTA) is an excellent career choice, especially for those are looking to make a career change," says Dr. Lori Eberly, a professor at Central Penn College's Lancaster Center.
"And it can happen quickly, too," says Eberly. "You can earn an associate degree in two years."
The Lancaster Center offers evening classes, which makes it easy for students to continue at their day jobs, while working toward their degree at night.
"We get many adult learners who are ready to make a career change. Some are in the healthcare field; some are not," says Eberly's colleague Stephen Campbell, a PTA instructor at the Lancaster Center. "Central Penn's accelerated terms allow our students to get into the working world in their chosen field as quickly as possible."
One such adult learner who benefitted from both Central Penn's transformative, allied health programming and fast-paced academic schedule is Lindsey Didion. She graduated from Central Penn College with a Physical Therapist Assistant degree in 2017 and currently works as a PTA for Drayer Physical Therapy Institute at OSS Hospital in York.
We recently caught up with Didion, who's originally from Erie, Pa., via email. She talked about her current occupation and why she loves it, her previous jobs and her experience as a student attending the Lancaster Center…
Can you talk about your experience in the PTA field?
LD: Working as a PTA means that I have a wide variety of job opportunities at different care facilities with different levels of need and with various populations. I am currently working in an outpatient orthopedic clinic, and I can say that I truly love my job.
From the patients who come for treatment to my colleagues who provide care, my daily work environment is fun, motivating and supportive of individual growth. I am employed with a company that accepted me as a student intern and helped to supplement and solidify the education that I received at Central Penn.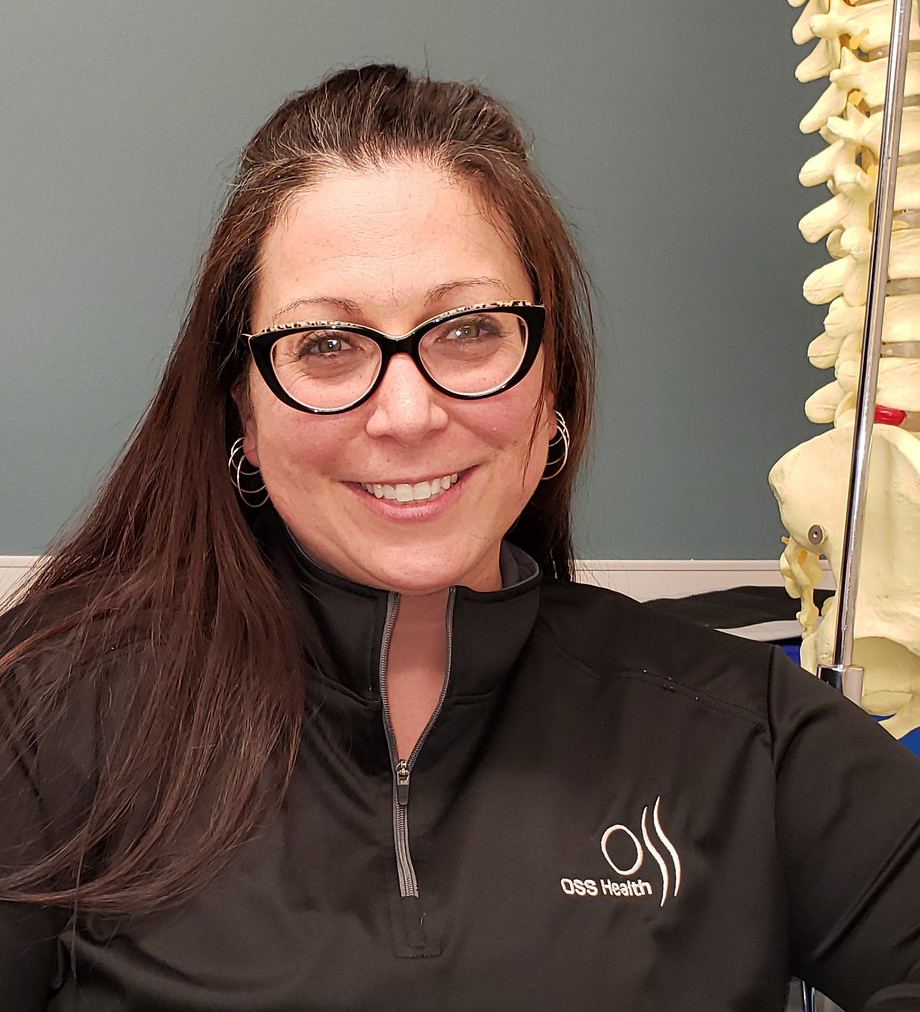 What drew you to this field?
LD: I entered Central Penn's PTA program as a returning adult student seeking a career change. I'd had previous careers as a teacher, a mental health crisis counselor and a social worker.
I have always been motivated to find ways to help people and all of those jobs prepared me for the career that I have now. I continue to work to help people, but I am able to incorporate those skills to educate, motivate and provide a supportive environment for my patients.
Can you talk about your experience at Central Penn's Lancaster Center?
LD: I chose Central Penn's Lancaster Center because the evening format of the program afforded me the opportunity to continue to work while pursuing my degree. This was the case with many of my classmates. Some of them were able to decrease the amount of money they had to take out in loans because they were able to continue to work.
What was your experience like with your fellow students?
LD: Because the program is cohorted, our class became very close. Most of us are still in touch on a regular basis and reach out to let each other know of various professional opportunities that are available within the companies that they work. While I enjoyed all of my classes, I would have to say that I am most grateful for Medical Terminology and Kinesiology as I use the information I learned in those classes on a daily basis.
What kind of support did you receive from the teaching staff at the Lancaster Center?
LD: Throughout the entire time at Central Penn, all of my professors and lab assistants were completely dedicated to student success and made themselves available both during the program and afterward for any questions, concerns or needs.
After graduation, I decided to continue my education and am currently enrolled in a doctorate of Physical Therapy program at Neumann University. As an alumna of that university, Dr. Lori Eberly has been with me every step of the way, providing guidance, recommendation letters and advice.
If someone was thinking about coming to Central Penn for PTA, what would you tell them?
LD: Since I started working, I have actually encouraged three of the physical therapy technicians who have worked at my clinic to apply to the PTA program at Central Penn.
One is still in the application process, one has graduated and is currently working as a Physical Therapist Assistant within my company. The third also has graduated and passed his board exam and is beginning his career. In addition, I have been a clinical instructor for a PTA student from Central Penn. I am very pleased with the education I have received and will continue to encourage others to consider Central Penn for their career development plans.