Earn Your Bachelor's in Nursing through Central Penn's RN to BSN Program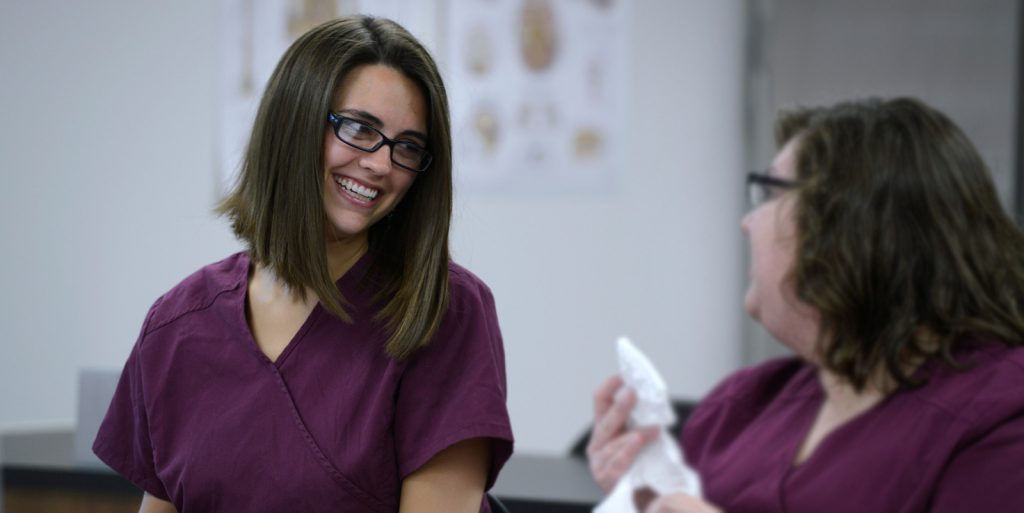 "This online RN to BSN program––delivered via the college's accelerated terms––is perfect for busy RNs who want to take the next step in their nursing career," said Anne Bizup, Dean, School of Health Sciences.
Central Penn College operates on a year-round schedule of quarterly, 11-week terms. "Taking three online courses a term, students can finish the program in just 18 months," said Bizup, who began teaching at the college in 2012. She holds a BSN from Villanova University and a Master's of Nursing Education from South University in Savannah, Ga.
"Students also can opt for two online courses a term, and they would complete their degree in two years." The 49-credit program, which is now enrolling for a January start, is strictly for students who have earned their RN degrees.
A Pioneer in Online Learning
In 2004, Central Penn College became one of the first higher education institutions in the capital region to offer online learning. Currently, more than half of the college's students take at least one online course per term.
"We have a robust online learning system and have been offering quality online education for more than 15 years," said Dr. Krista Wolfe, vice president of Academic Affairs.
New RN to BSN Scholarship
Accepted students are eligible to receive the RN to BSN Excellence in Nursing Scholarship, which awards up to $15,000 over six terms. Multiple students can be selected for this generous scholarship.
To learn more about Central Penn's RN to BSN program or to apply, go to: www.centralpenn.edu/rnbsn.