Phlebotomy Technician
Thinking about changing careers? Are you good with people? Cool under pressure? Becoming a Phlebotomy Technician might be the career you've been looking for.
Draw On Our Expertise
In as little as nine months, you could be working in the healthcare field. Our 18-credit Phlebotomy Technician certificate program prepares you for this high-demand career.
Students who successfully complete the coursework will have the opportunity to become a Certified Phlebotomy Technician (CPT). CPT jobs are projected to grow by 25% through 2026.*
As a student in this program, you'll learn how to perform blood collection… conduct CLIA-waived laboratory tests… verify patient identity… collect, store and process blood, urine and other specimens for laboratory testing… and much more.
The Phlebotomy Technician postsecondary certificate is part of the Medical Assisting associate degree. As a Phlebotomy Technician, you could work at a hospital, diagnostic laboratory, blood donor center or private medical office.
*Source: https://www.bls.gov/ooh/healthcare/phlebotomists.htm
Courses
Essentials of Anatomy and Physiology I & II
Medical Terminology and Pharmacology
Allied Health Procedures
Medical Law and Ethics
Medical Laboratory
Careers in this field include
Certified Phlebotomy Technician

Certified Phlebotomist
People who thrive in this field
Caring

Detail-oriented

Organized

Possess grace under pressure

People Person

Calm demeanor

Super-focused
Telehealth Certificate (non-credit)
Central Penn College's five-week Telehealth Certificate course is completed 100% online and is affordable for healthcare practices, healthcare administrators and professionals who consult in the healthcare field.
Central Penn College has pledged to be a solutions provider in this time of national crisis. There has been a call to action for hospitals and clinical practitioners to accelerate telemedicine and telehealth services. To provide assistance and to help ensure these services are offered with sound and ethical practices in mind, we are launching a highly valuable, online Telehealth Certificate of Completion.
Course Details
Fully online
Accelerated – five-week course
Non-degree and non-credit
Affordable – $995, all-inclusive
Taught by certified medical professionals
What you'll learn
Delivering high-quality telehealth services to patients
Providing a high standard of care and customer service through virtual interactions
Protecting patient privacy in a digital environment
Understanding the legal and ethical dilemmas involved
Examining implications for scheduling, patient flow, follow-up, billing and documentation
Implementing best practices for telehealth services in your organization
Register you or your employees for our Telehealth certificate today!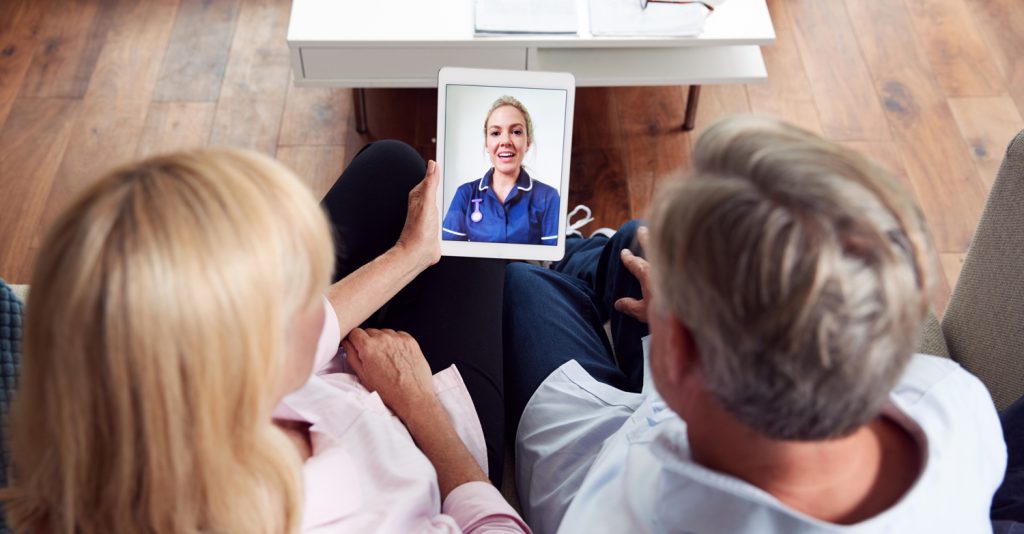 Courses
Telehealth Certificate of Completion
Careers in this field include
Medical professionals
Healthcare Administrators
Healthcare Consultants
People who thrive in this field
"This course was designed to assist the medical community by educating ourselves on alternate ways to provide services to our patients. Patient safety and access to care are our number one priorities as medical professionals. Our hope is that this course will assist healthcare professionals to effectively and efficiently deliver telehealth services through the implementation of best practices."
– Krista Wolfe DPT, ATC